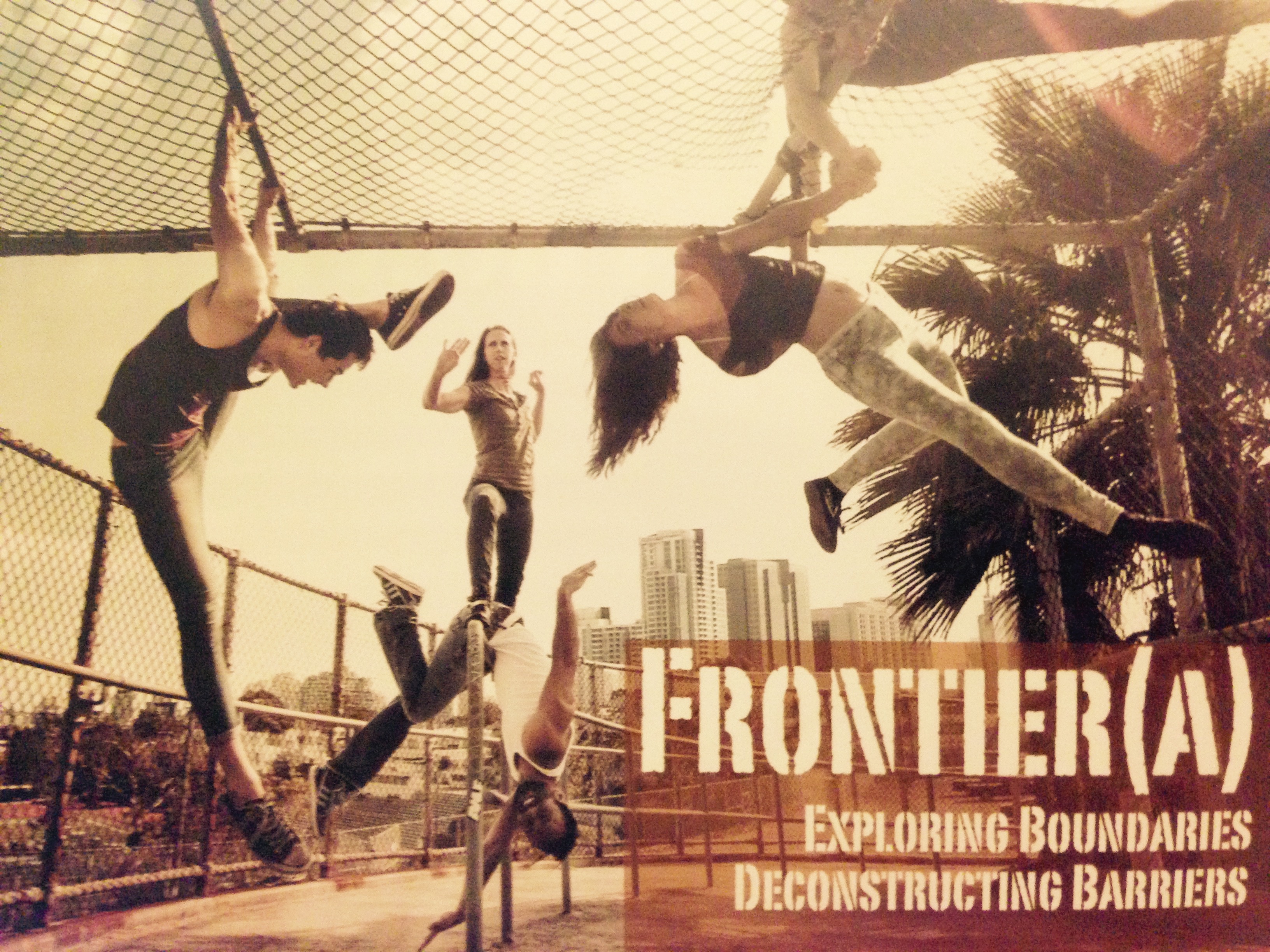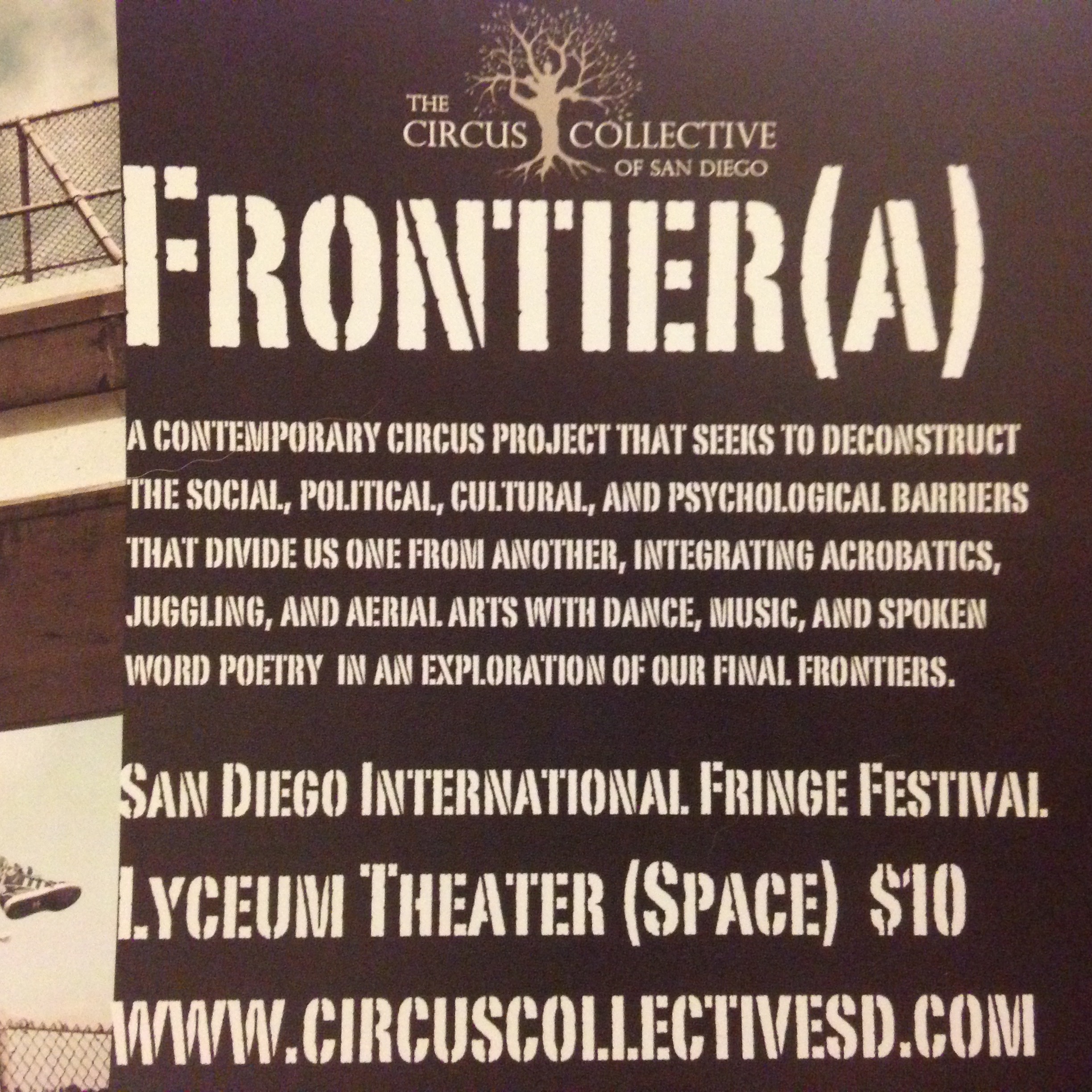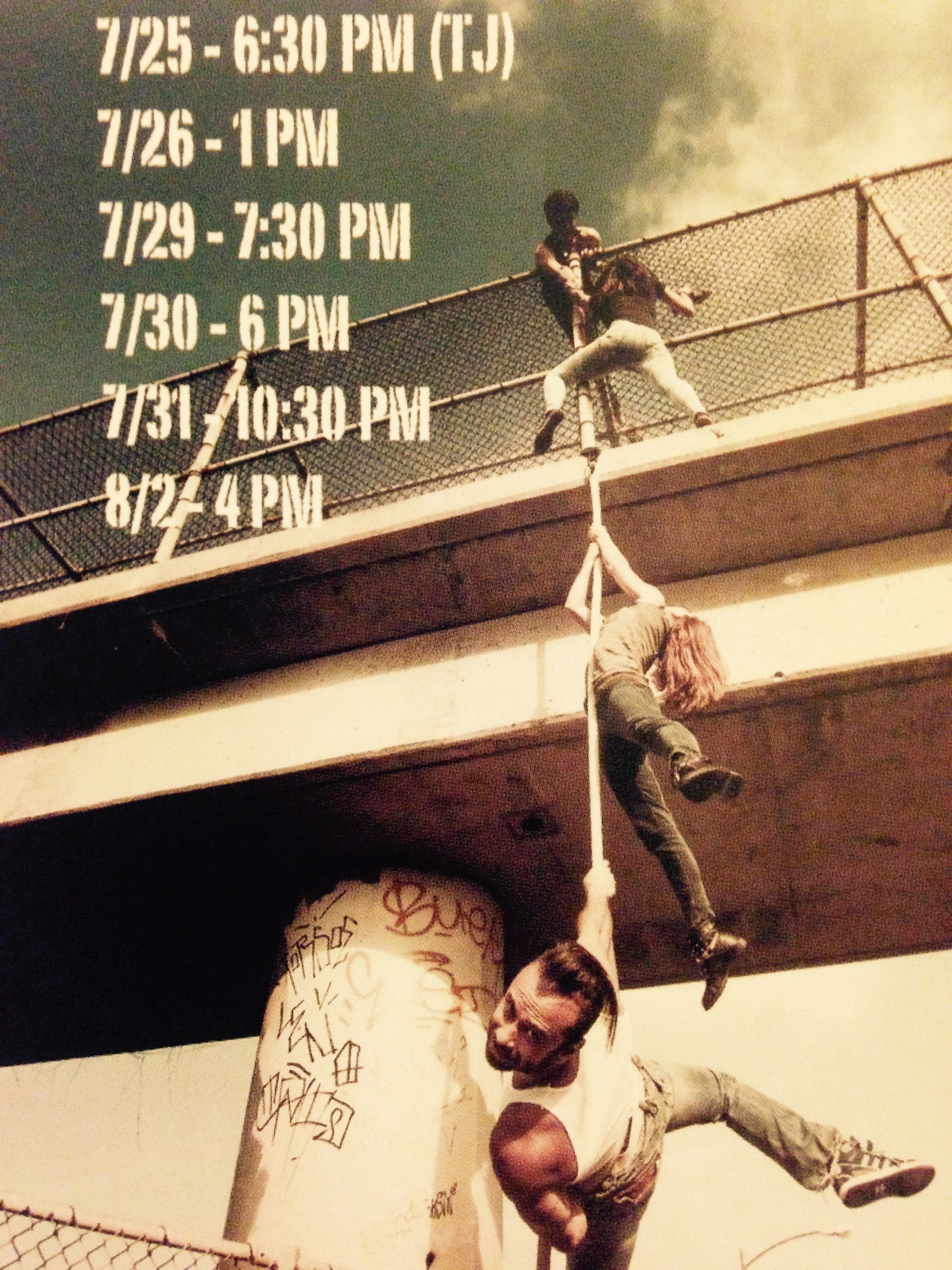 http://www.circuscollectivesd.com/frontiera/
What is it about human nature that likes to create barriers to separate one thing from another, label things in boxes, define us vs. them? FRONTIER(A) is a contemporary circus project which seeks to deconstruct the social, political, cultural, and psychological barriers that divide us one from another. It integrates acrobatics, juggling, and aerial arts with dance, music, and spoken word poetry in an exploration of our final frontiers. The title of this work is derived from the combination of the English word "frontier", with the Spanish word for border, "frontera". The dual meanings of these words that share the same root evoke the central theme: a shift in perspective from seeing borders as barriers to zones of exploration.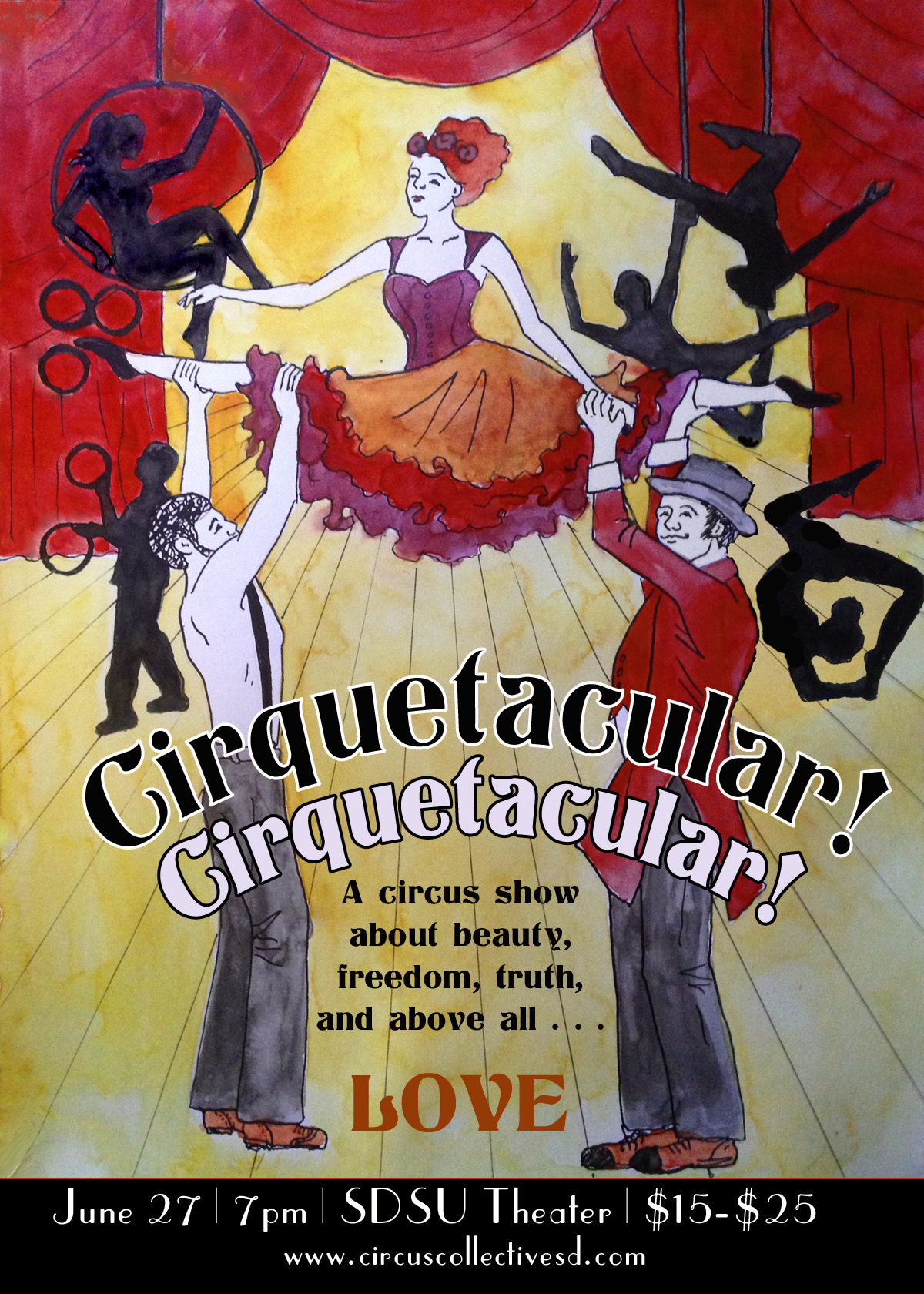 http://www.circuscollectivesd.com/cirquetacular-cirquetacular
"Cirquetacular! Cirquetacular!" is an original work by Daniel Andrew Nava. A spin-off of Moulin Rouge's "Spectacular Spectacular," the story follows a group of bohemian artists as they persuade the owner of a theater to give them one last chance to put on a thoroughly modern and wildly successful theatrical production. In the process, the idealistic young writer falls for the glamorous star of the show but has much to learn about true love. From the show-stopping opening acrobatic can-can number to heart-stopping aerial acts, juggling, and contortion, this delightful spectacle integrates traditional circus arts with dance and theater in a celebration of beauty, freedom, truth and above all, love.
I had the role of Matilda, the protagonist's friend and confident, performing a solo aerial fabrics act, and joining the rest of the cast for various ground acrobatics and a group act on a giant aerial Heart.